Commercial visits, congresses, etc
We offer all types of interpreting services, for business meetings and trade fairs, for sales and professional visits, congresses and conferences, etc.

Face-to-face interpreting:
Here the interpreter acts as an "intermediary" between two people or groups, translating what each one says from one language to another.

Simultaneous translation:
Simultaneous translation is the best option for courses, events, seminars, conferences and meetings where a fluid and instantaneous communication is necessary, as the translation is transmitted to the participants immediately.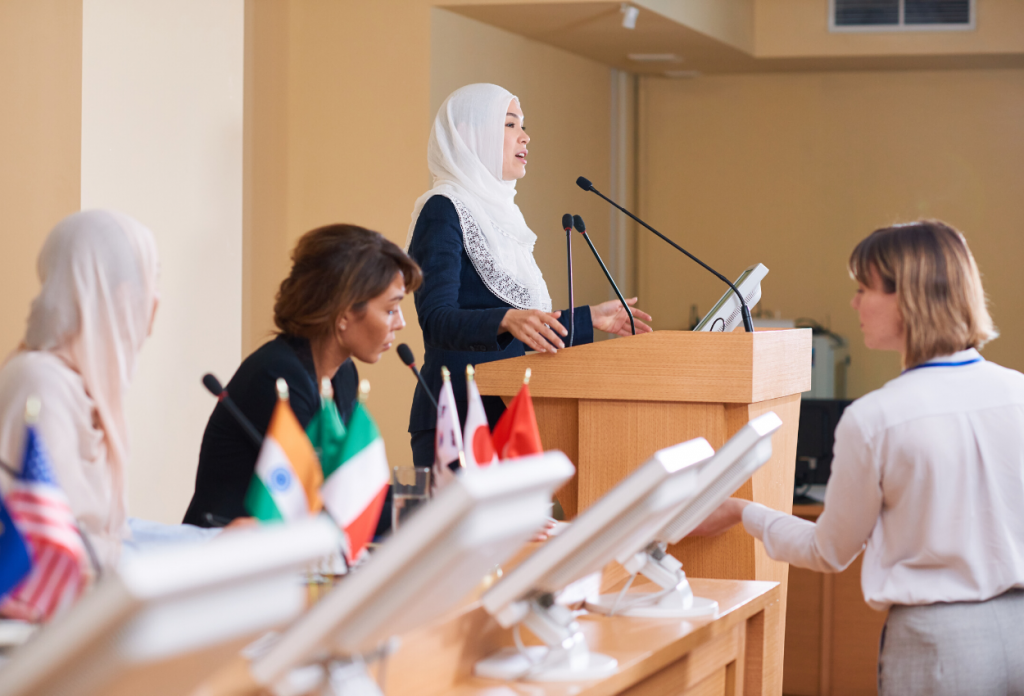 Consecutive interpreting:Consecutive interpreting is when the speaker pauses to allow the interpreter to translate what has been said.